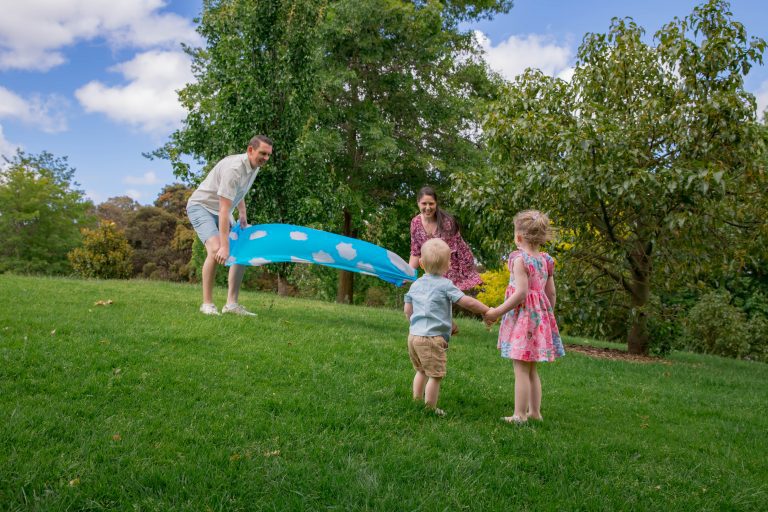 Play Silkies is an Australian family business, based in The Dandenong Ranges, Victoria. Kate is the founder of Play Silkies and is the mind behind all the designs and products. She is supported by John, her wonderful husband, and two toy testers, Miss 4 and Mr 2. 
Kate comes from a Primary teaching background with over a decade of experience and is now the owner/operator of Somewhere Over the Rainbow Toys. John has experience owning and operating a distribution business and is currently a secondary school teacher.
The passion for play silks came from playing at home with my daughter. Sounds simple, but it was a case of "love at first sight". I can still remember the day I took a traditional silk scarf out of the cupboard that I had been gifted while visiting our sister school in China several years earlier. My daughter and I played with it for ages, she was only young at the time so I was just waving it softly above her head. What makes this memory special is the CONNECTION we were able to enjoy during this play. 
Over time both my husband and I found that this nontraditional toy naturally became part of our family's daily play. When she was a little older a favourite activity was playing peek a boo. At the age of two we were regularly required to wrap her teddies and dolls or help her tie the silks as a cape or dress.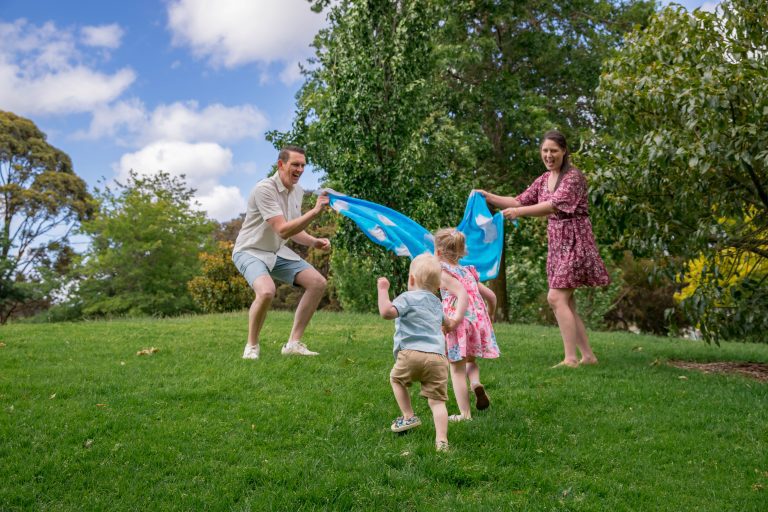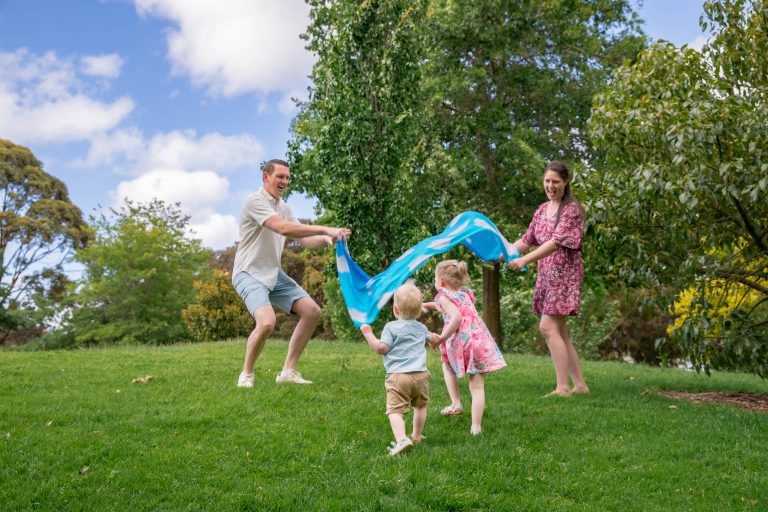 Wanting to share the joy that this simple toy brought to our family led us to the creation of Play Silkies. We took the leap to start a small business that aims to educate and provide beautiful and quality open-ended toys that promote family interaction. It was important to us that our silks be strong enough to stand the test of time while still maintaining the essential sensory aspects. We are proud that after rigorous testing we can call Play Silkies STRONG, SOFT and SILKY. 
In addition all our silks are safety tested to meet Australian and European Toy Standards from birth.
EN71-1 :2014+A1 :2018 Physical & Mechanical Test
EN71-2 :2011+A1 :2014 / 2020 Flammability Test
EN71-3 :2019+A1 :2021 Migration of Certain Elements
REACH 223 SVHC Screening test
REACH Azo Dye Content
REACH Benzene content
REACH Dimethyl Fumarat
EU Commission Directive 2019/1929 Formaldehyde content in textile toy
EU Commission Directive 2014/79/EU TCEP, TCPP and TDCP content
94/62/EC Toxic Elements in the packaging materials
AS/NZS ISO 8124-1 :2019 + AMD 2 :2020 PHY & Regulations
AS/NZS ISO 8124-2 2016 Flammability
AS/NZS ISO 8124-3: 2021 Toxic Elements
We would love to hear from you, contact us below or via our social media streams.