One of the most beautiful, open-ended toys you can find.
Strong, soft and silky!
Australian Family Designed and Owned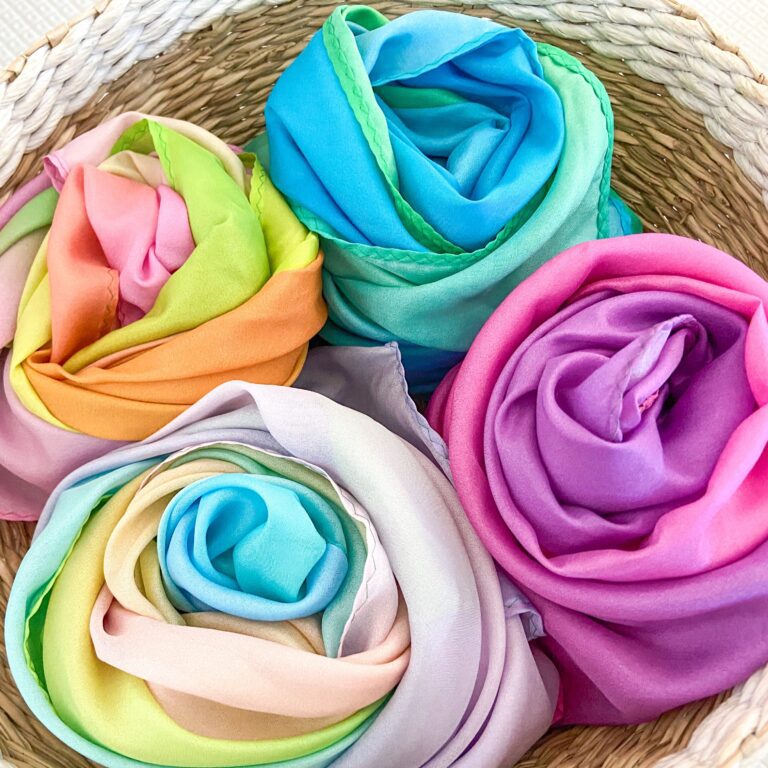 Certified to meet Australian Toy Standards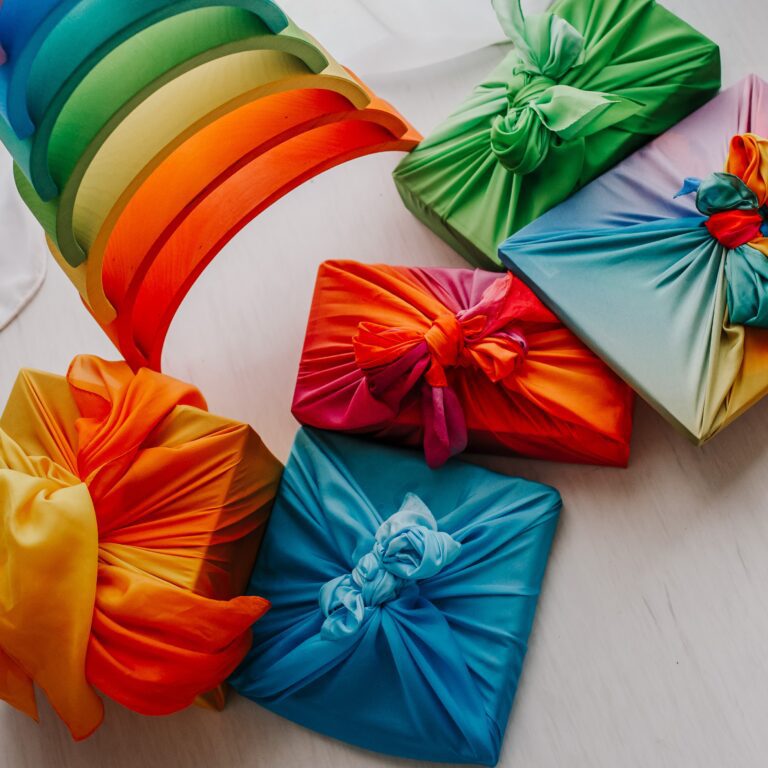 Endless Play Opportunities
Play Silkies; More than just a toy
More than just a cape, a play scene or a game, Play Silkies benefit the growth of the whole child through the development of cognitive ability, motor skills and family relationships. Children are naturally drawn to Play Silkies because of their bright colours and sensory qualities. Through play they are able to ignite their imagination, creativity and curiosity, which in turn leads to endless play opportunities. We hope when playing with our Silkies you will create lasting memories for your family and foster special bonds in the same way our family has.
Since having play silkies in our collection I have finally been game enough to take our silkies outside to play, the strength of the silk withstands even the toughest toddler play. The quality of play silkies is amazing, it even withstood a toddler sitting and standing on it on jagged rock. The quality of Play Silkies is unmatched, so much so that upon receiving our first Silkie we cancelled a Silk subscription with a different brand. Placing our rainbow play Silkie next to that of another brand we have you can see why we only buy Play Silkies now
Play Silkies have become one of the most versatile and loved toys in our home. They have replaced our dress ups, wrapping paper and dolls accessories. I never imagined the many ways they would be used but somehow my children continue to invent new ways to play. I love that they are designed in Australia with children in mind. If you are going to have one open ended toy in your playroom make it this one.
We got our first play silkie a few years ago and couldn't recommend more highly. The vibrant colours and soft touch make it a beautiful sensory toy for newborns. The silks, and my collection, have since grown with my girls through each developmental and interest stage; from peek-a-boo to superhero capes, doll carriers to small world play, and even as a comforter during hospital visits. Play Silkies are truly open ended and used daily in our house.
I've tried a few brands if play silks and playsilkies are just the the best. Nice and thick and floaty. Plus the colours are amazing
Drab play? Freshen it up with a play silk Cranky day? Cheer up with a play silk Happy day? Dance with a play silk Pretend play? Dress up with a play silk Indoor play? Make a cubby with a play silk We are beyond obsessed with all of ours, they are constantly used and are never taken out of rotation!
Silkies are a staple in our playful and creative world. They're without a doubt one of the most played with items in our household. They evoke imaginative play so perfectly and are so easy to store away at the end of every day. The quality is beautiful and they wash up perfectly.
Subscribe To Our Newsletter and receive
Your next Play Silkies Purchase.