One of the most beautiful, open-ended toys you can find.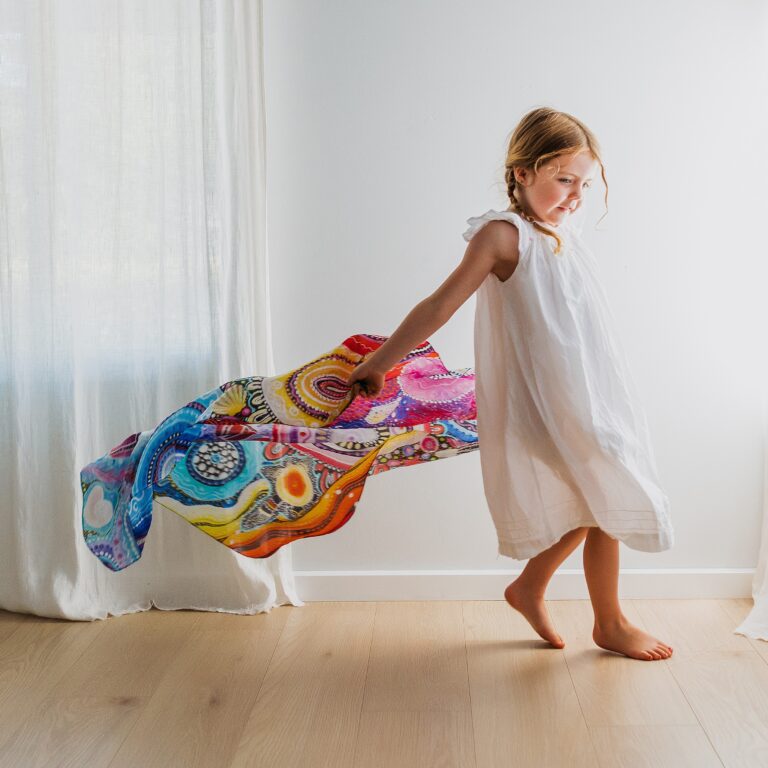 Strong, soft and silky!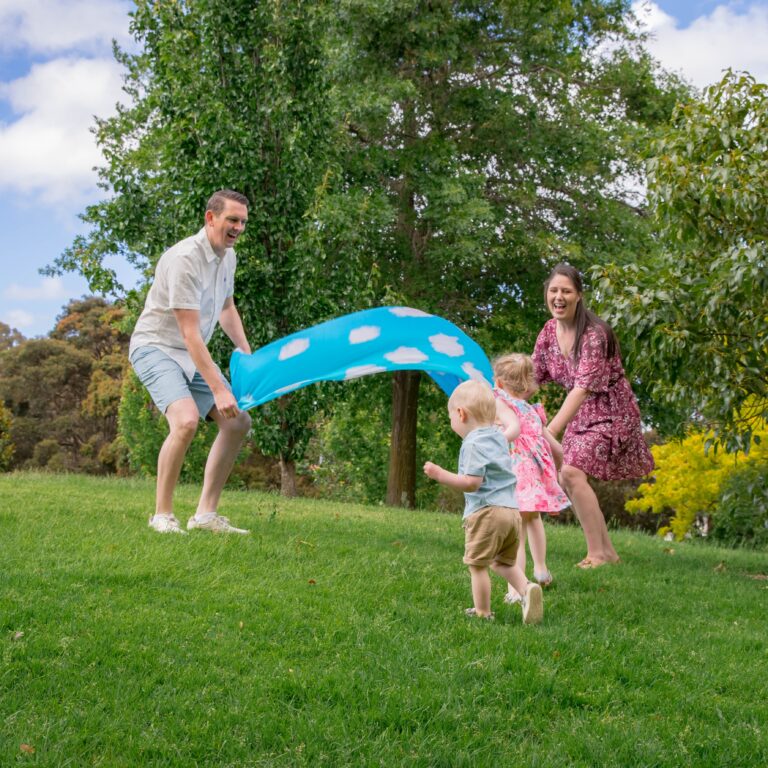 Australian Family Designed and Owned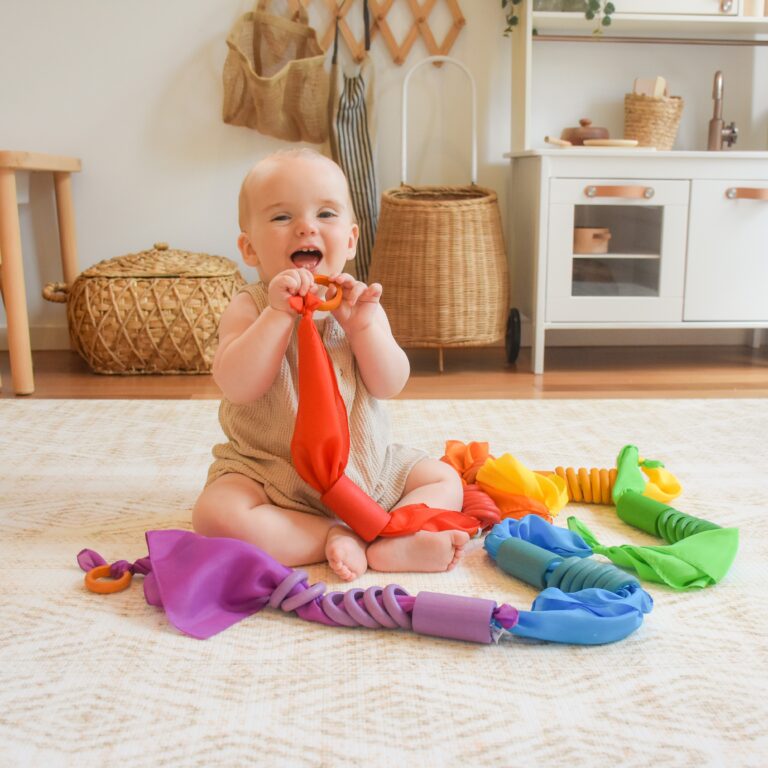 Certified to meet Australian Toy Standards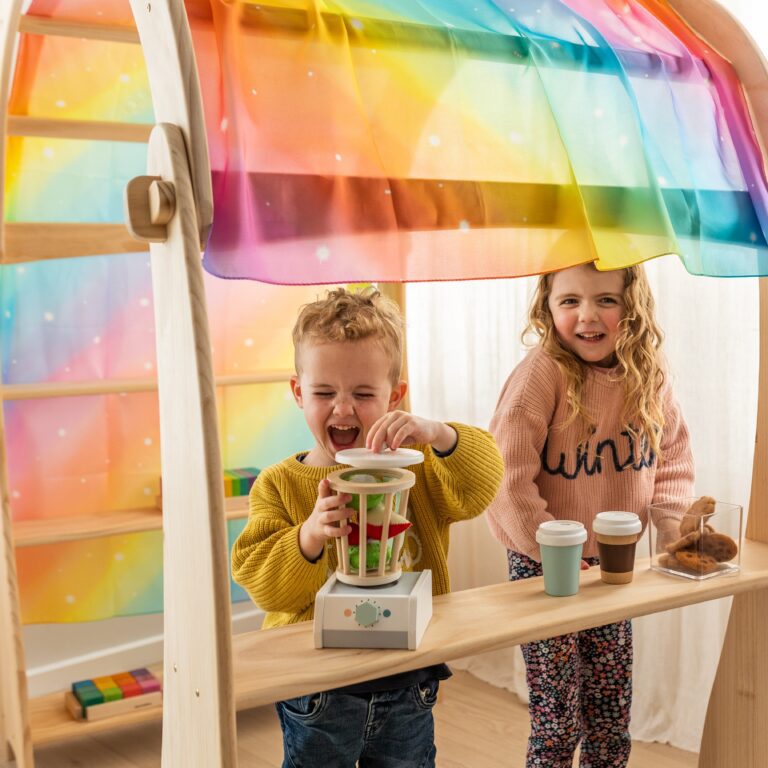 Endless Play Opportunities
Play Silkies; More than just a toy
Discover a world beyond the ordinary with Play Silkies – they're more than just capes, play scenes, or games. Our enchanting silkies hold the power to nurture every facet of your child's growth journey, from cognitive abilities to motor skills, all while fostering unbreakable family bonds.
Radiating with vibrant hues and sensory delights, Play Silkies irresistibly captivate children's attention. As they explore and play, these silkies become conduits for igniting imagination, kindling creativity, and fueling relentless curiosity. Each silky touch opens doors to endless possibilities, empowering your child to embark on magical adventures.
With Play Silkies, you're not just purchasing a product; you're crafting cherished family memories. Just as these silkies have woven their way into our hearts, we invite you to create your own timeless moments and cultivate connections that echo through generations.
Elevate playtime, inspire growth, and weave unforgettable stories with Play Silkies – where wonder knows no bounds.
Since having play silkies in our collection I have finally been game enough to take our silkies outside to play, the strength of the silk withstands even the toughest toddler play. The quality of play silkies is amazing, it even withstood a toddler sitting and standing on it on jagged rock. The quality of Play Silkies is unmatched, so much so that upon receiving our first Silkie we cancelled a Silk subscription with a different brand. Placing our rainbow play Silkie next to that of another brand we have you can see why we only buy Play Silkies now
Play Silkies have become one of the most versatile and loved toys in our home. They have replaced our dress ups, wrapping paper and dolls accessories. I never imagined the many ways they would be used but somehow my children continue to invent new ways to play. I love that they are designed in Australia with children in mind. If you are going to have one open ended toy in your playroom make it this one.
We got our first play silkie a few years ago and couldn't recommend more highly. The vibrant colours and soft touch make it a beautiful sensory toy for newborns. The silks, and my collection, have since grown with my girls through each developmental and interest stage; from peek-a-boo to superhero capes, doll carriers to small world play, and even as a comforter during hospital visits. Play Silkies are truly open ended and used daily in our house.
I've tried a few brands if play silks and playsilkies are just the the best. Nice and thick and floaty. Plus the colours are amazing
Drab play? Freshen it up with a play silk Cranky day? Cheer up with a play silk Happy day? Dance with a play silk Pretend play? Dress up with a play silk Indoor play? Make a cubby with a play silk We are beyond obsessed with all of ours, they are constantly used and are never taken out of rotation!
Silkies are a staple in our playful and creative world. They're without a doubt one of the most played with items in our household. They evoke imaginative play so perfectly and are so easy to store away at the end of every day. The quality is beautiful and they wash up perfectly.
Play Silkies are the most vibrant and sturdy silks we have owned! Our jumbo and giant silks are so generous in size and we often use them to brighten our play space on our playstand when they are having a break from play. They have held up to two young boys playing with them daily for over a year now and look brand new. The giant silk we recently purchased is huge and oh so beautiful, definitely recommend taking it outside for play too.
Subscribe To Our Newsletter and receive
Your next Play Silkies Purchase.